It takes more work than you might think. Find out how what it takes to make money from Youtube, here.
The title "Youtuber" might not mean much to the majority of the world's population, but apparently, you can make money from Youtube—so much that many have quit their jobs to do it full-time.
But is it as easy as uploading videos, waiting for views, then raking in the cash? Not really.
How does Youtube monetization work?
To make money from Youtube, you need to be part of the Youtube Partner Program. But not just anybody can sign up. As of 28 January, to be eligible for the program, your channel would need:
4,000 watch hours in the previous year
1,000 subscribers
Once you're part of the Partner Program, you can monetize your videos by running ads on them. And if you make it really big, the more your ad placements will be worth.
According to Tech Advisor, really big Youtubers (the ones that are guaranteed to get millions of views) get around 55% of what advertisers pay. And Adsense, the platform's ad system (owned by Google), bases how much it pays Youtubers on four factors:
the Youtuber's country

The type of video

The number of viewers

The most represented viewers' country
This means that a Youtuber from the US will probably earn more than someone with just as large of an audience from, say, Indonesia.
PewDiePie, who has over 59 million subscribers, earns around $7.6 per 1000 views. Considering that he has gotten almost 17 billion views on his channel, he's potentially made around $129 million from views alone.
On the other hand, Olga Kay, who has just over 800,000 subscribers, gets $5 per 1000 views. With around 68 million views on her channel, that's around $340,000 in revenue—nowhere close to how much PewDiePie earns, but still a respectable amount.
About those annoying ads…
…they're basically how most Youtubers make money. And it doesn't count if you skip the ad, so if you want to support your favourite Youtubers, the best thing you can do is lay off the "skip ad" button.
Similarly, Youtubers also gain revenue from banner ads, but only if you click on them.
Now that everybody and their grandma has installed some sort of adblocker on their devices, it's getting more and more difficult to earn money from Youtube. So how else do Youtubers make money?
1. Sponsored content
As explained above, Youtubers only get a small percentage of how much advertisers pay the platform—and only if their audience watches the entire ad or clicks the ad. One way of making more money is through sponsored videos.
How much the deal makes you varies on what the Youtuber and the marketer agree on, but obviously, Youtubers with a larger reach are more able to negotiate for bigger amounts. It's been reported that sponsors pay $450,000 to appear in Evan Fong (VanossGaming)'s videos.
2. Affiliate marketing
One other popular way to get income from Youtube is through affiliate marketing. Basically, Youtubers get paid for directing traffic to different websites. This could be through links in the description box, through affiliate codes, or both (see MannyMUA's affiliate codes above).
3. Merchandise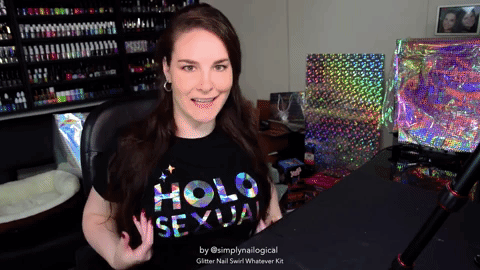 For many Youtubers, selling merchandise is a serious way to gain cash. The bigger and more loyal your following is, the better. Above is Cristine from SimplyNailogical advertising her official merchandise.
Making money on Youtube is hard work
You need to put in a lot of work to be able to live off Youtube full-time. Not only do you have to put in the time and effort to create content that people will care about, you'll also have to put in extra effort to make sure that your views translate to revenue.
But the hard work is worth it. After all, you're basically sharing what you love with an audience, often from the comfort of your own home, and getting paid for it as well. What can beat that?
Now that you have a better idea of how to make money from Youtube, would you consider giving it a try?
Here are some articles you might want to check out:
The 10 Highest-Paid YouTube Stars Made $127 Million In 2017
Passive Income Ideas: 5 Easy Ways To Make Money While You Sleep
How To Control Your Social Media Obsession: 3 Ways To Stop Caring So Much About Looking Happy And Start Actually BEING Happy